Arbours & Furniture
This category is dedicated to making your garden even more beautiful than we are sure it already is. Create a statement with a rambling rose covered pergola arch, a central feature of an arched arbour or just somewhere to sit and relax in one of our seated models after a hard day gardening (or after work).
A freestanding, often covered wooden structure, an arbour can create a stylish addition to your garden. Often inspired by eastern or far eastern design, these structures can bring a certain sense of calm and serenity to a garden. With a seated arbour you can also sit, relax and chill-out after a hard day spent working or gardening.
Here's a featured selection of our Arbours range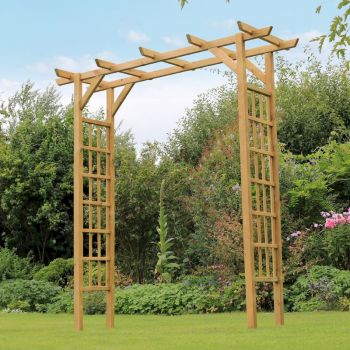 Colwyn Arch
Now only £69.99
30% OFF
£99.99 You Save £30.00
2.14m Tall, pressure treated flat-top arch with square trellis sides


Dorset Storage Arbour
Now only £239.99
11% OFF
£269.99 You Save £30.00
Stylish seated arbour with hidden storage section under the seat Haven Corner Arbour
Now only £559.99
£576.99 You Save £17.00
Pressure treated arbour with attractive detailing, fits a right-angled corner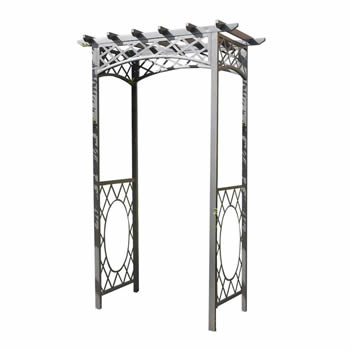 Wrenbury Arch
Now only £159.99
£167.99 You Save £8.00
Durable, grey powder-coated steel arch with attractive lattice detailing

A gazebo is a free standing roofed structure allowing a wide view of your surroundings. Often used as an attractive feature component in a garden. Can be used as a seating platform to enjoy a lazy summer afternoon with a cold drink.
Here's a featured selection of our Gazebos range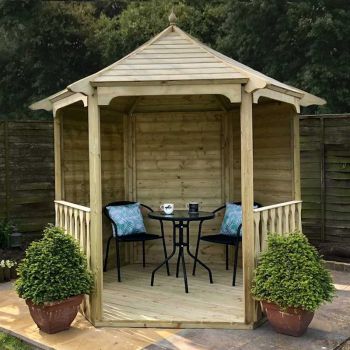 Shire Arbour
Now only £470.99
41% OFF
£805.99 You Save £335.00
Beautiful arbour with an almost oriental feel. High quality smooth finish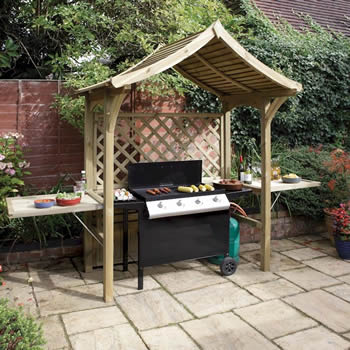 Party Arbour
Now only £384.99
£419.99 You Save £35.00
Combined arbour and BBQ shelter, hinged seat, sides convert into tables Roma BBQ Gazebo
Now only £139.99
25% OFF
£188.99 You Save £49.00
Durable, steel BBQ gazebo with granite glass bar tables and polyester canopy Thornton BBQ Shelter
Now only £329.99
17% OFF
£399.99 You Save £70.00
Open sided gazebo or BBQ cover. T&G clad roof with attractive curved fascia

Garden furniture can turn your garden into an extention of your home, an outdoor living space. A useful addition to a garden space whether enjoying a cool drink on a hot summers day, preparing and hosting a barbeque for friends and neighbours or just getting out of the house and taking in some fresh air.
Here's a featured selection of our Furniture range Lily Relax 2 Seater Bench
Now only £149.99
25% OFF
£199.99 You Save £50.00
Two person bench seat with stylish fan-shaped back panels Caroline Storage Bench
Now only £189.99
13% OFF
£219.99 You Save £30.00
Pressure treated wooden garden bench with under-seat storage compartment Havana Bistro Set
Now only £114.99
15% OFF
£135.99 You Save £21.00
Sage green powder coated bistro set which features a pressed lattice design Christina Furniture Set
Now only £599.99
36% OFF
£944.99 You Save £345.00
Complete garden furniture set with coffee table, chairs, benches and side table