Play Equipment
Here's One Garden's extensive range of play things for all the kiddies out there. From the playhouses for youngsters to hide and play in, to the climbing sets and swings as they get older. Let their imaginations run as free as they are in the safety and comfort of your own garden.
Open up a world of imagination for your children with these playhouses. Allow them to play in a safe and controlled environment where you can keep an eye on them. Also can be used as a spot for hide and seek or a shelter should they be caught out in the garden during a shower.
Here's a featured selection of our Playhouses range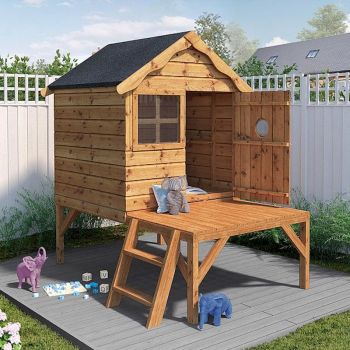 39% OFF
Snug Tower
Compact 4x4 Wooden playhouse on a raised platform with ladder
7-14 days
Sale £331.49
£549.99 Saving £218.50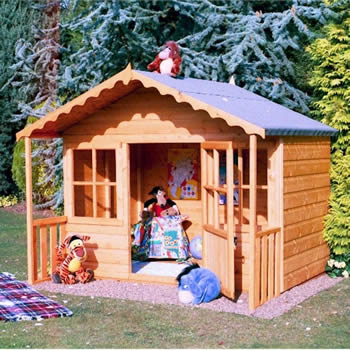 29% OFF
Pixie Playhouse
Popular wooden playhouse with large windows and integral veranda
(21)
7 days
Now £364.99
£514.99 Saving £150.00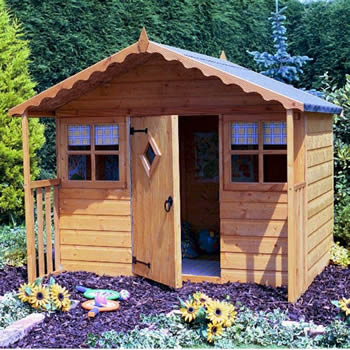 29% OFF
Cubby Playhouse
Pretty and compact wooden playhouse with front facing covered veranda
(2)
7 days
Now £384.99
£543.99 Saving £159.00

Here's a featured selection of our Garden Play range
Something for the outdoor kids. Loved by active children, these climbers are a good way for your little ones to blow off some steam. Some supervision during use might be required depending on the age and abilities of the children.
Here's a featured selection of our Climbing Frames range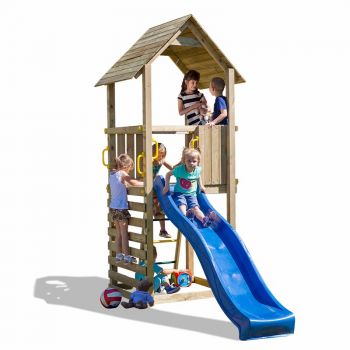 33% OFF
Adventure Peaks Fortress 1
Climbing tower with robust handholds, ladder and wavy plastic slide
7 days
Sale £439.99
£659.99 Saving £220.00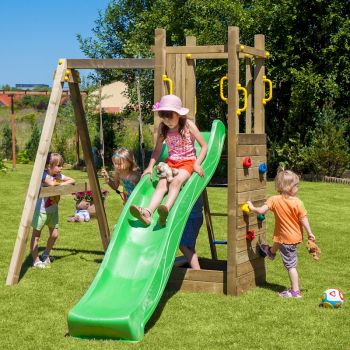 35% OFF
Rumble Ridge Single Swing
Activity tower playset with swing, slide and climbing wall
7 days
Now £434.99
£674.99 Saving £240.00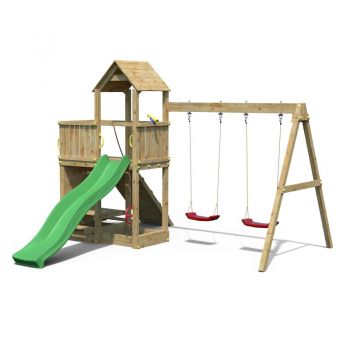 33% OFF
Summit Seeker Scramble
Expanded playspace with climbing wall, rope climb, swings, slide and picnic table
7 days
Sale £689.99
£1039.99 Saving £350.00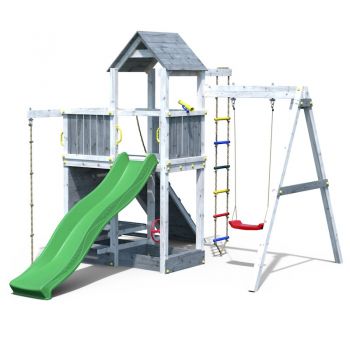 38% OFF
Activer Grey & White
Pre-painted play structure with slide, swing, rope climb, ladder climb and table
7 days
Now £869.99
£1424.99 Saving £555.00