Price Watch
We work tirelessly to ensure that our extensive product range is competitive, through regular price monitoring.
In the rare event that you find one of our products with another national online retailer at a lower price, please let us know... We'll do our best to match or even beat it!
Simply submit your Price Watch enquiry PRE-ORDER using the online form you'll find under the 'Price Watch' tab on every product page. The tab (within the rectangle) looks like this: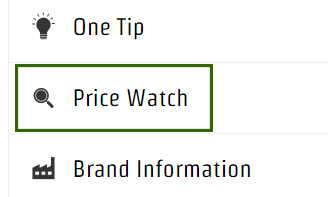 On form receipt, we will verify that the competitors' offer is available to purchase (in stock), like-for-like and UK mainland delivery inclusive.
Within 1 working day, we will confirm One Garden's keenest offer to you. Whether that's to beat, match or even decline and congratulate our competitor.
Go on, challenge us!